Are you a principal, camp counselor, or teacher and want your students to learn some martial arts, bully prevention, or basic flexibility? We can help with that. We offer show and tell presentations where we interact with the students with basic move instruction and life skills lessons. This group would include 1-100 students. Call us at 440-943-9999 for more details.

Do you have a large group and want us to do a demonstration? We can discuss life skills, our journey as instructors, and address bully prevention tactics. We also do board break, and weapons demonstrations. This group is for 101-500 students. Call us at 440-943-9999 for more information.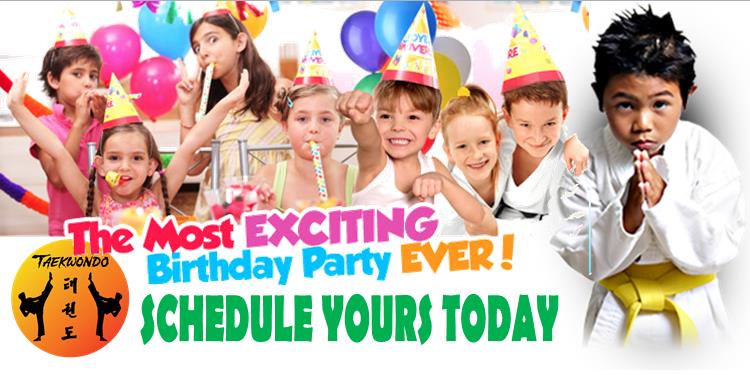 Birthday parties are available to our students and the public. The parties are held on Saturdays and Sundays and are scheduled on availability. All parties are 1 ½ hours. Students will:
Lean karate moves
Play karate games
Enjoy pizza with their friends
If you are interested in having a karate birthday please see contact us for more information.